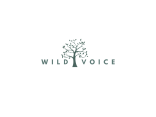 This is the perfect option for those who do not want the hassle of setting up their tent and putting it away again after the festivities. This affordable option means you can rock up and go!
4 person waterproof tent (Suitable for 2 people with bags & air mattresses)
2 single or 1 double air-mattress
Erection and taking down of the tent
On-site concierge to welcome you and deal with any queries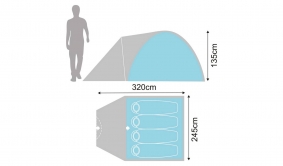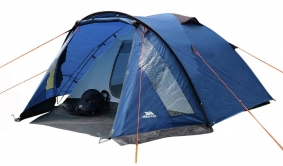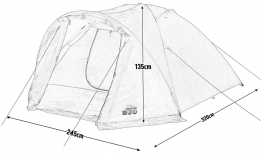 Perfect for festivals and camping trips, the 4-Man Dome Tent features a single, spacious living area with mesh screen door and porch. With a wide base and low roof, this tent minimises wind resistance for extra stability – perfect for rough weather conditions, it also boasts a high hydrostatic head and combats dampness with a sewn in groundsheet. Clear window panels in the porch area admit light: unzip and toggle the porch divider to increase visibility inside the tent. High visibility guy ropes prevent trips in the dark.
1) You will need to bring bedding including sleeping bag, blankets, pillow and undersheet. It is recommended you bring extra to guarantee warmth.
2) Your Paypal receipt will serve as proof of purchase.
3) Someone will be available 24 hours on-site to deal with any queries. You will be given a number to call in-case of an emergency.
4) Deck chairs and tables are not included.
5) The tents are perfect for 2 people sharing with ample room for luggage and personal belongings. 3 people sharing is outside of our agreement with you and we cannot provide you with anymore beds.
6) We do not provide lighting so please bring a torch.
The total cost is £169 inclusive for up to 3 nights camping.
Simply fill in the form and submit, then pay via the Paypal Button Below
If you have any questions do not hesitate to call us on 01604 549 201 oe email jess@wildvoiceadventures.com
£28 per person per night based on 2 sharing for 3 nights